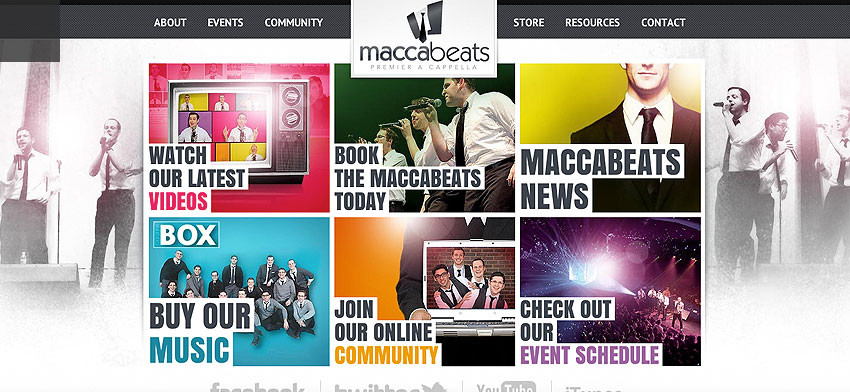 The Maccabeats have a new look and a new site
If you haven't seen The Maccabeats on YouTube…you really need to!
This a cappella group from New York has captured the world by storm. The Maccabeats have emerged as both a Jewish music and a cappella phenomena, with a large fanbase, more than 10 million views on YouTube, numerous TV appearances, and proven success with two albums, 2012′s Voices From The Heights and 2012′s Out Of The Box. Now they can add a exciting new brand as well as a new website to that list. Working with a group as large as The Maccabeats (14 group members) can prove to be a challenge but this group of guys made it an absolute pleasure. They take real pride in their craft and wanted their brand and website to reflect that.
Visit The Maccabeats website
View portfolio page