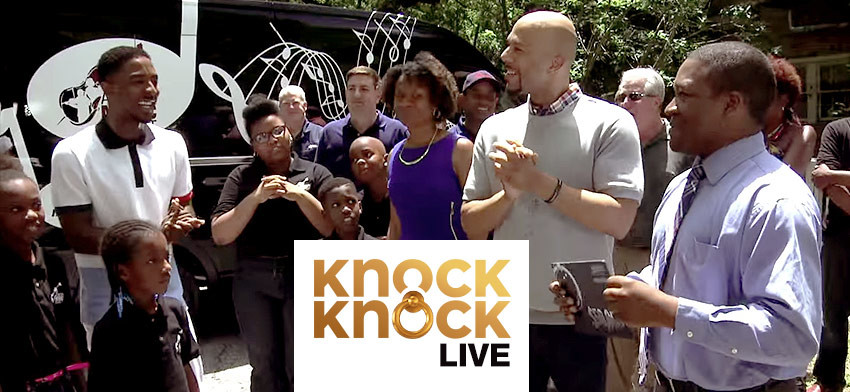 Atlanta Music Project and Dantes Rameau featured on Knock Knock Live!
One of tenth Floor's clients was featured on Knock Knock Live last night (a new show on Fox hosted by Ryan Seacrest).
In this episode rapper and amazing actor (from one of my favourite shows, Hell on Wheels), Common, surprised and presented Dantes and the Atlanta Music Project with a new van to transport the kids around, brand new instruments for the kids and a generous donation to the organization.
Over the years I have talked to a lot of people about AMP and what they are doing in Atlanta, but if you want to know more about them visit their site at atlantamusicproject.org. In the meantime…watch this clip from the show!!! Congrats Dantes and AMP!!
Visit the Atlanta Music Projects website