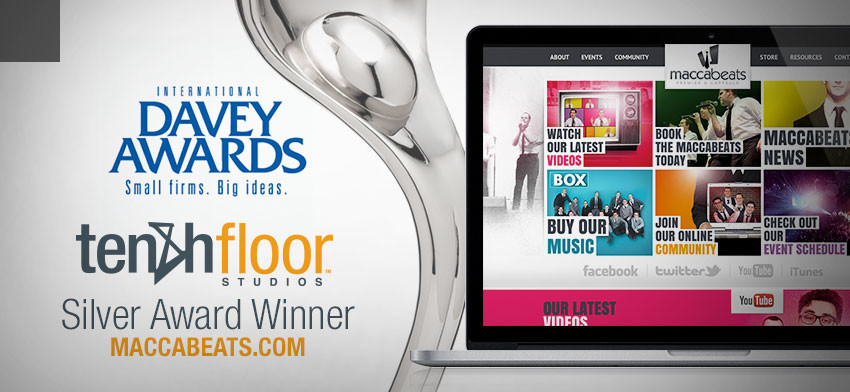 Tenth Floor Studios Wins 2013 Davey Silver Award
Tenth Floor is honoured to be awarded with the 2013 Davey Silver Award.
The award (known as the Davey Award) was presented Tenth Floor Studios by the International Academy of Visual Arts for the design work completed on the Maccabeats website.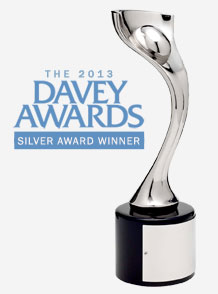 The annual International Davey Awards honors the achievements of design agencies who derive their strength from big ideas, rather than stratospheric budgets. They were the first major awards competition specifically for smaller firms, where you compete with peers to win.
The Davey Awards may be for smaller organizations, but the judges have big reputations. The Davey is sanctioned and judged by the International Academy of the Visual Arts, an invitation-only body consisting of top-tier professionals from a "Who's Who" of acclaimed media, advertising, and marketing firms.
IAVA members include executives from organizations such as Condé Nast, Disney, GE, Keller Crescent, Microsoft, Monster.com, MTV, Push., Publicis, Sesame Workshops, The Marketing Store, Worktank and Yahoo! and many more.
To learn more about the Davey Awards, visit their website at daveyawards.com.
View Maccabeats.com portfolio page