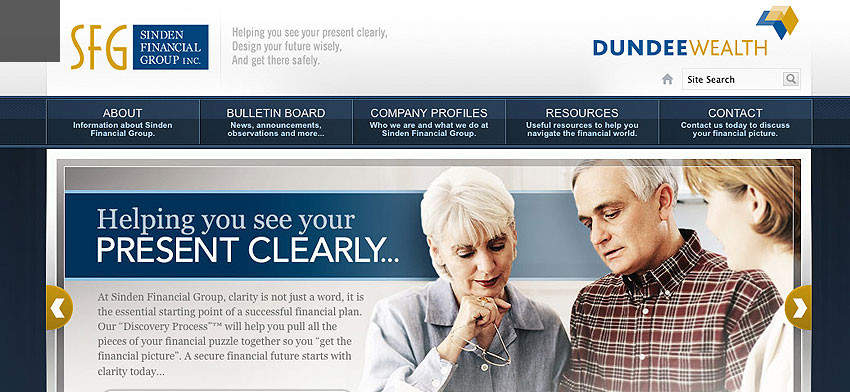 SFG Launches new website
Sinden Financial Group has launched their long awaited website.
They required a tool that would help them promote their business to new clients while also allowing their current clients to have access to important resources and news regarding SFG. Visit their website todayand contact them if you need any investment advice!
Visit the Sinden Financial Group website
View portfolio page