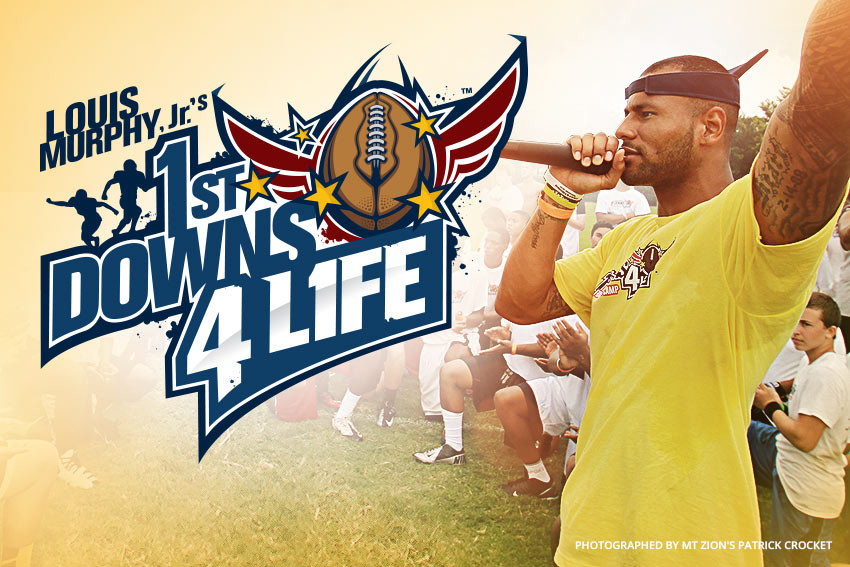 Name: 1st Downs 4 Life
Project: Branding / logo design
Visit Website
1st Downs 4 Life™ teaches today's youth fundamental football skills while also teaching important life skills that can help a child succeed in life.
As a child growing up in St. Petersburg, Florida, Louis Murphy Jr. always dreamed of playing college football, and eventually being granted the opportunity to play in the National Football League. The only problem was that he had no sense of direction.
"I heard of guys from the area who had "made it," but never got a chance to ask them some important questions: What do I need to be working on to better my game? What do college coaches expect of me? How do you deal with the pressures of family, life, and women? Do I really need to take school seriously?"
Since 2008, in pursuit of a dream, Louis worked with Mt. Zion Human Services to conduct an annual non-contact youth football camp in St. Petersburg that teaches today's youth fundamental football skills while stressing the importance of academic excellence, teamwork, creating a strong moral compass, setting obtainable goals, and the perseverance needed to succeed in the game of life!
Project Images
ADDITIONAL PROJECTS COMPLETED FOR 1ST DOWNS 4 LIFE
Website design
Promotional design
"Tenth Floor Studios generous work helped build our foundations identity in order to better connect with our community. With the help of Tenth Floor this was our most successful year to date!"
Louis Murphy Jr.
NFL Wide Receiver