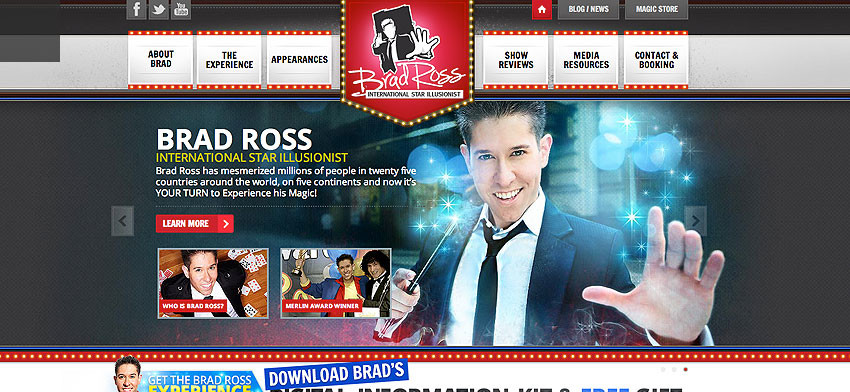 International Star Illusionist, Brad Ross' site is a hit!
Dubbed as an "illusionist extraordinaire" by ABC Television, Brad Ross is best known for starring as the Master illusionist in the would tour of Disney Live! presents Mickey's Magic Show, a live stage show featuring Mickey Mouse and a host of your favorite Disney Characters.
Brad Ross is not only a world renown illusionist but also has a real mind for marketing. Right from the start he knew what he wanted to see when recreating his marketing brand. It was such an enjoyable experience collaborating with Brad as we took his vision…from concept to creation. The final product is an eye catching, fun and exciting logo and website that is an exact reflection of the artist himself.
Visit Brad Ross' website
View portfolio page